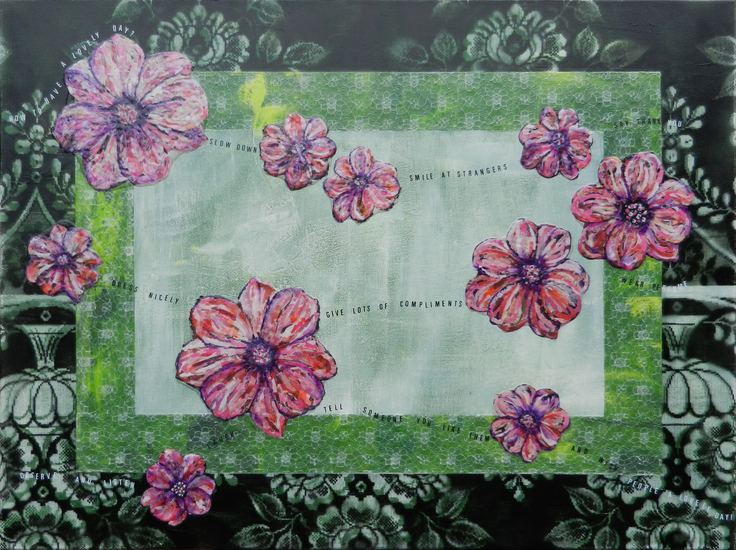 60 x 80 cm, © 2014, prijs op aanvraag
Tweedimensionaal | Schilderkunst | Mixed Media | Op doek
How to have a lovely day? Smile at strangers. Slow down. Say thank you. Give lots of compliments. Dress nicely. Wear perfume. Observe and listen. Be charming. Laugh and wish people a lovely day!